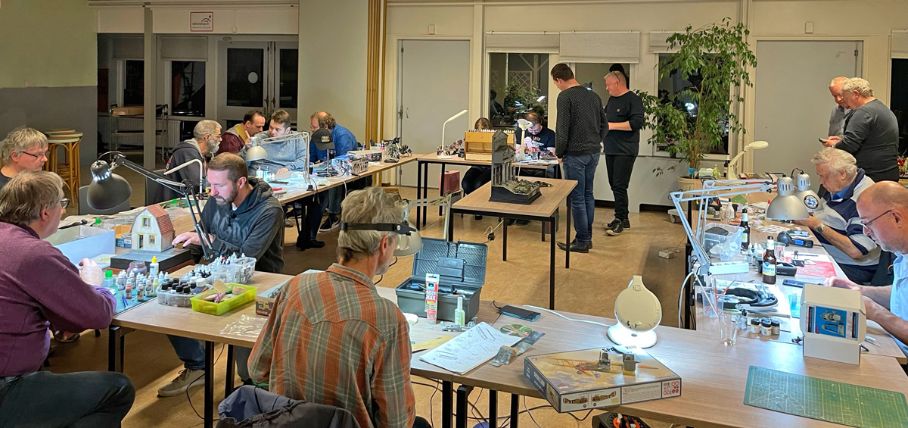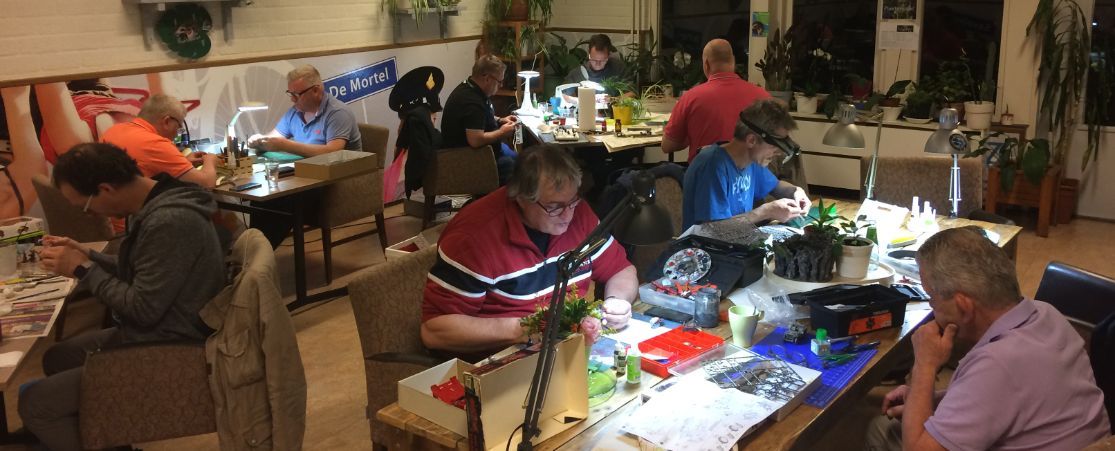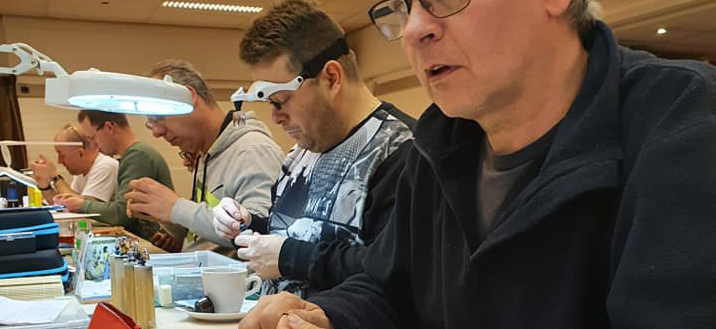 Scale Model Factory was started in 2007 by a handful of enthusiastic pioneers who wanted to work on their projects with like- minded hobbyists.
This small  group has expanded into an energetic club with interest in the full spectrum of the plastic scale modelling hobby.  SMF also has  a growing group of figure painters amongst it's members.
We believe that, no matter which specific interest you may have, there is a lot to learn from other disciplines in this hobby and at our club meetings our members gladly share their knowledge with you. Most important  aspect however, is to enjoy the hobby and we want to stimulate and reflect the fun that our hobby gives us.
Our homebase is 'Wijkcentrum De Mortel', Savoiepad 14, 5627 DX in Eindhoven. For directions to "Wijkcentrum de Mortel" please click here.
We meet every other Tuesday evening, and we welcome all modellers of all levels.  Are you interested to join and curious after what we're up to? Please check the Agenda page for the next meeting.
You are always welcome to see if SMF is the thing for you. We give you two trial visits. The first one is for free. The second trial visit we ask you to contribute € 3 .
After your second trial visit you can decide to join us and become a member of SMF.
Throughout the year we regularly visit national and international hobby shows with a club stand, and we organize demonstrations, workshops  and other events on a regular basis.
Scale Model Factory also organizes Scale Model Challenge (SMC). This annual event has become renown in the international community, and we welcome thousands of scale modelers and figure painters at this show every year.
Scale Model Factory are proud members of the World Model Soldier Federation
SMF show visits
Our club attends domestic and foreign shows regularly. Please send us a message if you wish to let us know about your event or if you want to attend SMC with your clubs stand
Become a member or sponsor
Want to become a club member or sponsor and need more information?
Or do you have another question? Send us a message.