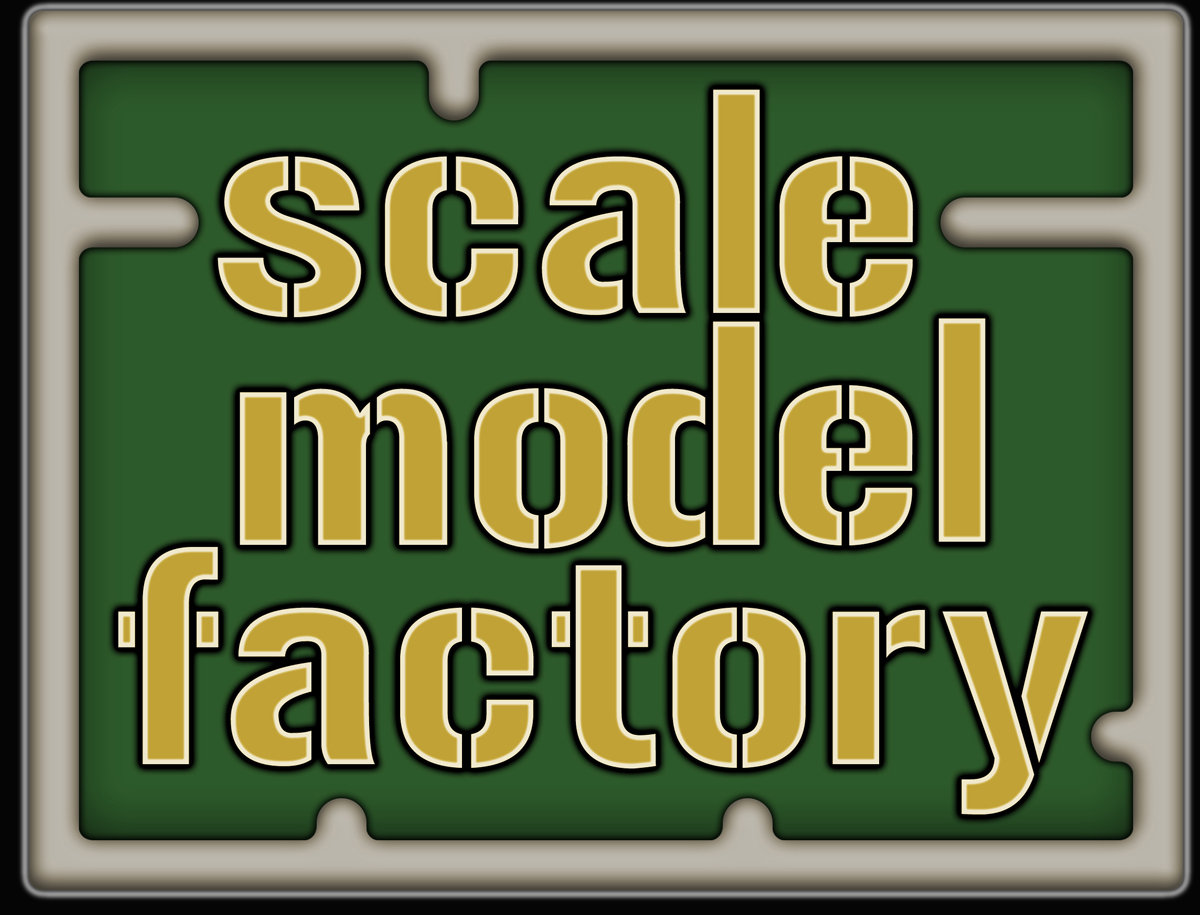 2007 - 2022
CELEBRATING 15 YEARS IN SCALE
Scale Model Factory's
15th Anniversary Event
SMF started in April 2007 with a small group of like minded scale modellers and in 2022 we will celebrate our 15th anniversary with a small scale event (pun intended) in a well known location.
A modest, but of course fantastic event to enjoy the hobby with fellow clubs, trade, demonstrations and even a competition.
Please scroll down for more information.
Date: Saturday 9th April 2022
Opening hours: 10:00-17:00
Admission fee: € 2
Attention: Visitors entrance to the show via the hotel main entrance only!
Venue:
Brabant- en Baroniezaal of the
NH Eindhoven Conference Centre Koningshof
Locht 117
5504 RM Veldhoven
The Netherlands
If you prefer to stay at the NH hotel, we refer to the website of NH Koningshof for your room reservations. For this event we have made no special arrangements with the hotel.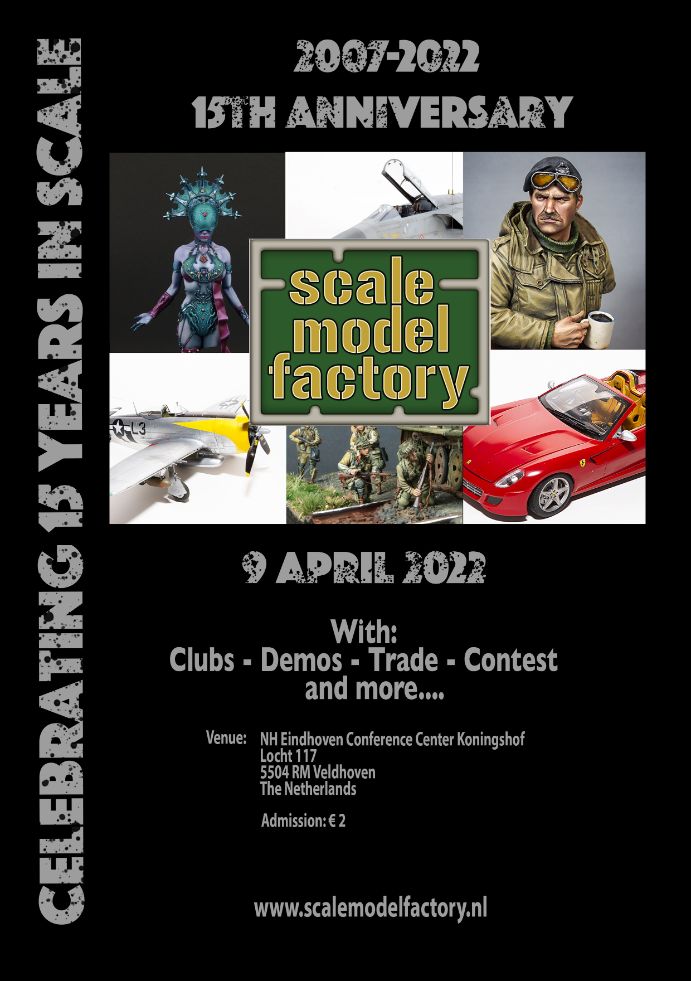 Clubs
present at SMF's 15th anniversary
TRADE
present at SMF's 15th anniversary
We have invited the following artists for you to perform demonstrations:
Kristof Pulinckx – AFV
René van der Hart – Aircraft
Maartje Giesbers   – Figures
Mystery guest – to be announced
Exact subjects of the demos will be published a.s.a.p.
Schedule details will follow
10:30-11:30 t.b.d.
11:45-12:45 t.b.d.
13:00-14:00 t.b.d.
14:15-15:15 t.b.d.
Mystery Guest
(read: we don't know yet)
General contest information
Since the contest will be in line with the rest of the event,modest in size and space, we have  decided to keep things simple.
No pre-registration possible.
The entry fee is €2 per model.
You are allowed to enter a maximum of two models per class. This is due to space restrictions.
Exception: In the figure class you are allowed to enter 5 pieces.
You can only win one medal per class. Your entries , per class, will be judged as a display.
For each model you will receive a card that you need to fill out and add to each model for identification. Don't forget to put your name on the card! We want to know who won the medal!
Besides gold, silver and bronze medals we will also award a best of show.
Award ceremony starts at 16:30
Contest Classes
The contest of our 15th anniversary event has 8 classes, divided by topic. There is no differentiation in levels or scales.
1. Juniors (JU) – for contestants of 14 years or younger only.
2. Ships (SEA) – all types of ships, all scales, all levels
3. Civilian (CIV) – all civilian vehicles, all scales, all levels
4. Mecha (MEC) – for robots and machines from: Gundam, MAK, SciFi, Steampunk, Warhammer etc.). All scales, all levels
5. Dioramas (DIO) – all subjects. Make sure it tells a story! All scales, all levels
6. Figures (FIG) – historical and fantasy. All scales, all levels
7. Aircraft (AIR) – all types of aircraft, all scales, all levels
8. Military Vehicles (MV) – all types of military vehicles, all scales, all levels
Still need more information?
In case you need more information, please make sure to read the above infos thoroughly.
If there are still questions left unanswered, please don't hesitate to drop us a line byusing the contact form.